Weeding Cane is an independent theatre company formed in 2004 to support the production of Sonia Hughes' first play Weeding Cane. Since then Weeding Cane has moved away from making traditional theatre with professional actors to making shows which are about the concerns, the lives, experiences and ideas of the people participating in the show. We aim to place the theatrical side by side with the ordinary and everyday.  We like our audiences and we always try to make their presence part of the show. We'd like to think we are challenging and pushing at the boundaries of theatre but most of our processes begin with home-made cake and a cup of tea.
---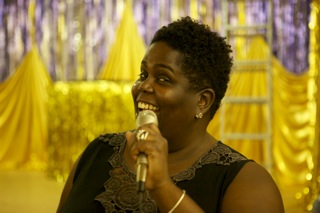 Sonia Hughes, the lead artist of Weeding Cane is primarily a writer but has worked as performer, director and dramaturg within theatre. She has also collaborated with contemporary theatre makers Quarantine on their shows, Entitled, Susan & Darren, Make- Believe and Old People, Children and Animals. As well as other practitioners Juliet Ellis (director, actor), Jane Mason (choreographer), Mem Morrison (performance artist, director), and Max Webster (director).
Richard Morgan produces Weeding Cane, his full-time job is Creative Producer at the Royal Exchange Theatre in Manchester. George Harris was also producer on My Dad Made Cars and works with Richard in their company 3-sixty.
---